Planning a Cremation Ceremony: A Step-by-Step Guide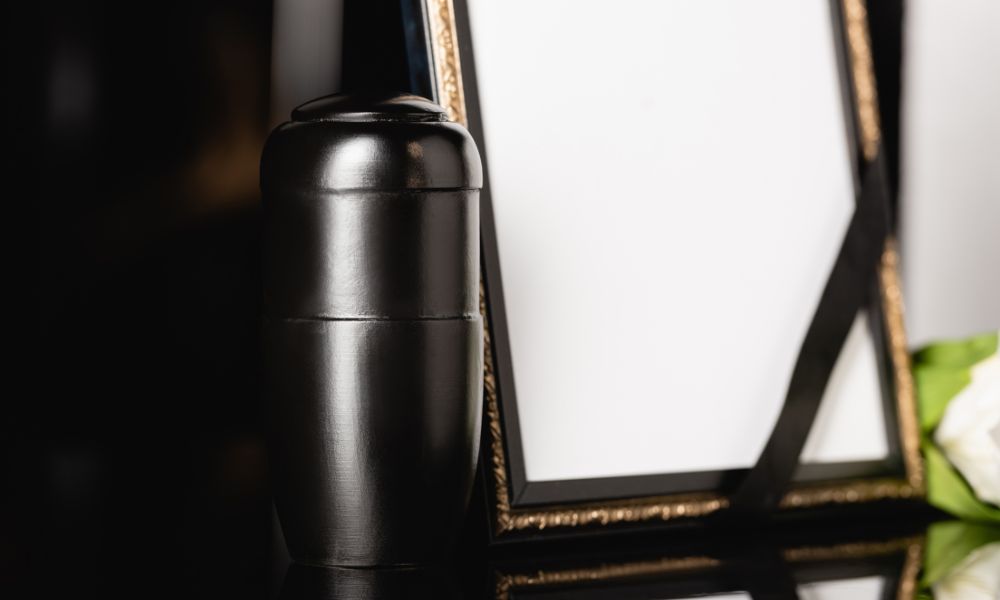 A cremation ceremony is a special way to honor a loved one's life and pay tribute to their memory. If you're faced with planning a cremation ceremony, this step-by-step guide will help you create an event that is personal and meaningful for your family.
Consider Cremation Options
There are several different options for cremation services.
Full Cremation With a Funeral
A full cremation with a funeral is a traditional way to say goodbye. The deceased's body may be embalmed and present at the ceremony in a closed or open casket. The cremation takes place following a traditional funeral service. The ashes may be interred in a grave or mausoleum or in an area designated for urns in a house of worship.
Cremation Memorial Service
Another cremation service option is to conduct the cremation before the service and have the ashes present in an urn that can be kept in the home, buried in a cemetery, or used to transport the ashes to a scattering site. This offers families a more intimate way to honor their loved one's life and memory.
Direct Cremation
If cost is a concern or the family needs more time to plan and conduct a service, direct cremation is an option. With direct cremation, the deceased's body is immediately transported to the crematory, and the body is cremated as soon as all the necessary paperwork is completed. There is no embalming. The ashes are returned to the family in as little as three days, and the family can take as much time as needed to plan a memorial or scattering service for a later date. Apyre National Cremation Services provides direct cremations in Florida, Pennsylvania, and New Jersey.
Scattering Service
A scattering service is a gathering that involves spreading a loved one's ashes in a meaningful place, such as a beloved park, under a memorial tree, or in a special garden. Some families opt for scattering at a favorite lake, river, or at sea.
To scatter ashes at sea, you must obtain a permit from the Environmental Protection Agency and check with your state's Mortuary Board for additional rules applicable to waters within the state's boundaries. Any memorial wreaths tossed into the ocean or a waterway must be biodegradable and possess no metal or plastic.
Sustainable Options
For those who are looking for environmentally friendly options, sustainable cremation practices are an option. Direct cremation is more sustainable because there is no embalming fluid used, and thus, no remnants of those chemicals can leach into the environment.
Biodegradable urns made of cardboard or paper can be placed in the ground or in a garden with a tree planted over them. Additionally, many places offer services to turn ashes into fertilizers or even diamonds so that you can remember your loved one in a unique and lasting way.
Talk to Family Members
If your loved one specified cremation in their will, there should be no disputes about carrying out their wishes. But sometimes, the deceased will not leave instructions about the disposition of their body. State laws may vary about who is required to give consent to a cremation. If there is a surviving spouse, the decision is usually theirs alone. If there is no surviving spouse but several surviving adult children, your state may require that each of the deceased's progeny agree on the disposition of the body. Your funeral director should know the requirements.
For some, the decision to cremate a loved one's remains rather than bury them is highly emotional and may be entwined with sincerely held religious beliefs. Seek counsel from trusted clergy or family counselors if there is serious disagreement about cremation. Agreeing upon a respectful funeral or memorial and planning a cremation service can ease the heightened emotions associated with making a cremation decision.
Choose a Cremation Provider
Look for a provider that listens to what you need and offers kind, personalized services—someone who will approach the entire process with compassion and respect.
Make sure the mortuary staff is knowledgeable about local laws and regulations, as well as issues such as costs, paperwork, ashes storage, memorials, and other topics relating to a cremation ceremony. Ask about how long the procedure will take and how quickly the ashes can be delivered in an urn of the family's choosing.
Decide on the Type of Cremation Ceremony
Choose the features of a ceremony based on what the deceased may have wanted. You can have a religious, secular, traditional, or alternative service. Take care to select readings, music, and speakers that reflect the life and interests of the deceased and help everyone present feel connected to the deceased's memory.
Pick a Place, Date, and Time for the Ceremony
With cremation as your choice, the date of a funeral, memorial, or cremation service can be flexible. You can choose the deceased's favorite season or select a date based on what's most convenient for family and friends to attend. If there is a need to travel to a house of worship or a scattering site, schedule an extra hour for travel time.
Select an Officiant
Seek advice from clergy and knowledgeable family members about religious or cultural traditions. Make sure the family is comfortable with the officiant and that the officiant feels comfortable with the chosen method of remembrance so that all involved can honor the memory of the departed in a respectful way.
Choose Music and Readings for the Ceremony
Music lends significance and emotional meaning to any ceremony. Choose music that your loved one enjoyed and is meaningful to those grieving the loss. Find songs that were special to the person who passed or that tell a story of meaning, joy, and happiness.
Choose instrumental music that evokes peace, calm, and remembrance. If your service will be outdoors, consider weather conditions and their potential effect on the music. Provide shelter for guests and musicians or choose recorded music if transporting musical instruments and sound equipment isn't practical for the location.
Readings should encapsulate what the person who passed meant to family and friends and express the deceased's outlook on life. These may be scripture verses, poems, lyrics from favorite songs, or passages from beloved novels. Readings should both evoke memories of the departed and offer comfort to those who mourn.
Choose Who Will Give a Eulogy
Writing a eulogy for a beloved family member is one of the most important ways to honor that person's legacy. Try not to become overstressed by writing a eulogy. Keep in mind that the individual you are memorializing will be remembered for much more than the words spoken at the service. Keep it brief.
Family members may be too distraught to write a eulogy, much less present one. Rely on close family friends to speak at the service if family is unable to do so.
Following this step-by-step guide to planning a cremation ceremony can help ensure you honor the memory of your loved one in a respectful and meaningful way, whether you opt for a simple graveside gathering with family members or a full celebration of life with music, readings, and speakers.