Affordable Cremation Services: Tips for Finding Them Online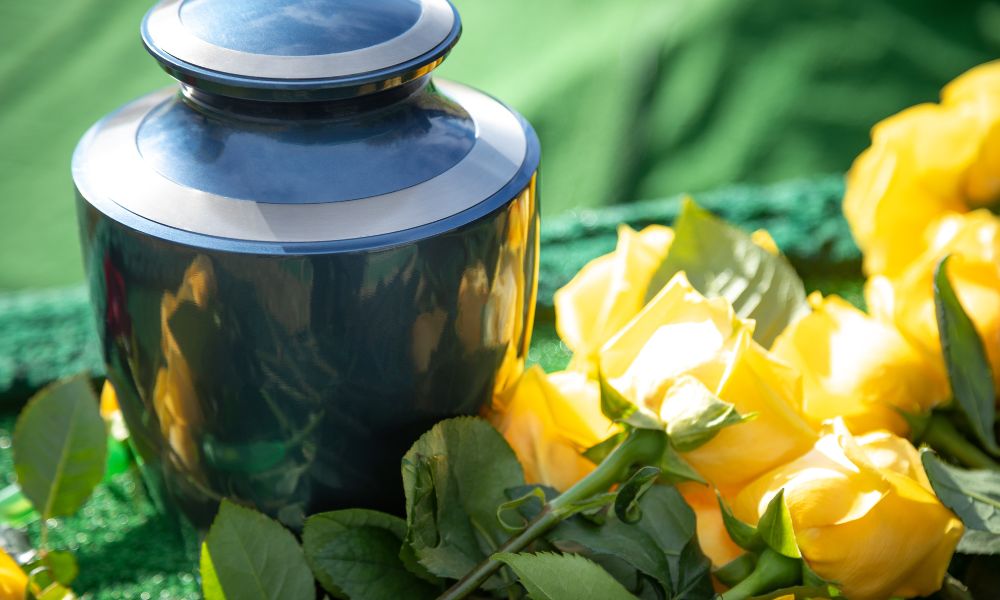 The multiple decisions necessary after losing a loved one can be overwhelming. Grief and shock make it difficult to function at all, much less make arrangements for handling the deceased's remains.
If the departed didn't specify what they wanted after they passed away, one of the necessary decisions is whether to opt for a burial or cremation. With cremation becoming a more popular choice, you might be considering it too. But how do you find affordable cremation services? Tips for finding them online can help ease the burden and make the cremation decision and process less daunting. Learn about various types of cremation services, factors that affect pricing, and tips on choosing affordable options without compromising quality.
Types of Cremation Services
There are several types of cremation services available, and their cost varies depending on the services you choose. Let's look at the most common types:
Direct Cremation: This is the simplest and most affordable option, where the body gets cremated soon after death without a prior funeral service or viewing. There's no embalming and no casket. The cremation provider returns the cremated remains to the family promptly. They can then hold a memorial service, a gathering to scatter the ashes in a favorite place, or even a traditional burial in a cemetery when they're ready.
Traditional Cremation Service: This type involves a funeral service followed by cremation. It typically includes embalming, dressing, a casket, and viewing. The cremated remains go to the family directly, or the family may conduct a cemetery burial service.
>Memorial Service with Cremated Remains Present: In this case, the body gets cremated first, followed by a funeral or memorial service with the cremated remains present in an urn.
Factors Affecting Cremation Pricing
Several factors contribute to the cost of cremation services, including:
Location: Cremation costs can vary greatly depending on your location. The charges for the services of an online provider may include the supervision of a funeral director. Still, costs for the cremation fee, mileage, legal filing fees, death certificates, or any add-ons or upgrades like special urns or cremation caskets are extra.
Transportation: In addition to the mileage, the cost of transportation service to deliver the body to the crematorium and any additional services, such as pickup or delivery of the remains, can add to the overall cost.
Urn Selection: Urns can range from inexpensive cardboard containers to ornate, handcrafted marble or metal urns with engraved names, dates, or images. The variations can significantly affect the price.
Tips for Finding Affordable Cremation Services Online
When looking for affordable cremation services online, consider the following tips to ensure you get the best deal without sacrificing quality:
Compare Costs: Use cost comparison websites to quickly get an idea of the average pricing for cremation services in your area.
Read Reviews: Check online reviews and testimonials from previous customers to learn about their experiences with different providers.
Choose Inexpensive Urn Options: Opt for a basic urn or container to contain costs. You can always transfer the remains to a more decorative urn later if desired.
Factors To Consider When Searching for Affordable Cremation Services
Before settling on a provider, it's essential to consider the following factors to ensure you receive the best possible service:
Licensure and Insurance: Confirm that the provider has the necessary state licenses and that the funeral director and all staff involved in transporting and cremating the body have insurance.
Chain of Custody: Ascertain how the provider maintains custody of the body and ensures appropriate handling throughout the process. Ask about the documentation you will receive that tracks the chain of custody of your loved one's remains from when the service collects the body to when you receive the cremated remains. Ask the provider to explain how you can be confident that the remains you receive are those of your loved one.
Availability By Phone: Verify that the provider is available to answer your questions and address any concerns you may have at all times. If you call and get voicemail, and don't receive a prompt call back, move on.
Delivery of Documentation: Ensure the provider properly handles all necessary paperwork requiring a next-of-kin signature, and other legal compliance, including timely delivery of documentation such as death certificates and cremation permits.
Choosing the Right Provider: A Step-by-Step Guide
Now that you're equipped with essential information to find affordable cremation services online, here's a step-by-step guide to choosing the right provider:
Step 1: Start by doing research on cremation services in your area. Check out websites, search engines, and even social media to find potential providers.
Step 2: Look at multiple websites to compare costs and services offered. Be cautious of websites that only offer contact forms, as you may not know whom you're speaking with.
Step 3: Get quotes from at least three providers by contacting each and asking questions about their services, pricing, and any other concerns you may have. For New Jersey families, where proximity to the ocean is an integral part of many resident's lives, ask about the specifics of budget cremations and whether the provider can connect you with boat services that offer scattering at sea, if that's what you think your loved one would have wanted.
Step 4: Before you make a selection, check online reviews and testimonials from previous customers to learn about their experiences with different providers. This is an excellent way to gauge the provider's quality of service and professionalism.
You may base your choice of online direct cremation provider on pricing, quality of service, and an overall sense of trust.
Finding affordable cremation services online might seem daunting, but with the tips outlined above, you can ensure you get the best possible price and service without sacrificing quality. Choose a licensed, insured provider who can prove the chain of custody of the remains, is available 24/7 by phone, and provides electronic document delivery. By following these tips for selecting the right provider, you can make an informed decision that honors your loved one's memory while respecting your budget.